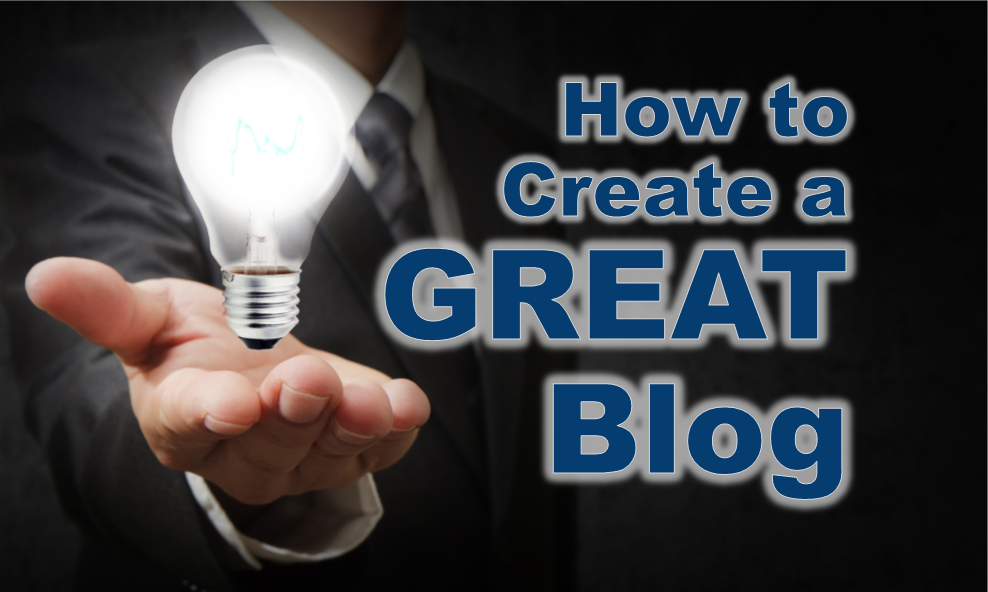 In our last article we talked about why it is important for a Christian to create a blog to let their voice be hear(Click here to read that article).  Now I want to give you simple steps to create a great blog post for your page.  We should always do our best to honor God with all we do, so I want to help you get a good start.
One thing I have learned is a regular format, call it a template, make writing your blog much easier and the writing goes much quicker.  If you know what format works for you and your readers, you will have a winning formula that can take you far.
How to write a GREAT blog post
Start with a good headline
Make your headline relevant to your reader and include your key idea.  Don't try to be too catchy or cute.  Just tell them what the article is about and why they should read it.
Create a compelling first sentence
The first sentence is where people decide if they will read the rest of the article or not.  Use this sentence to engage the reader. Ask a question.  Issue a statement that draws them in.  Use your key idea and expand that idea as it unfolds in your writing.
Have a single focus
I mentioned having a key idea.  Each post you write should have one focus message. Create a single sentence that tells what your entire post is about.  If you can't get it in one sentence, create a mini series of posts.
Speak to one person
When you write, always have your reader in your mind.  Write as if you are talking to a friend.  The more personable your writing is, the more likely it is to be read and shared.
Make it easily digestible
Break up long paragraphs, use lists, use bullets, and definitely use images.  The more information we can see by glancing through the article, the more likely we are to stay and go through the entire article.
Have a call to action
We write to cause people to take action.  Have a challenge or an action item at the end of your post so that your reader knows what they should be now that they have read your post.  Your call to action should tie directly into your key idea.
---
Take Action: Write a blog post and share it with us on Facebook.
We should do our best to honor God with excellence in everything we do.
Click To Tweet
Here's a basic outline (template) to get you started:
Start with an interesting title.
Share an image that relates to your key idea.
Write your first sentence to make people want to read the rest.
Break up your writing into chunks (I suggest three big chunks: idea, problem, solution.)
Conclude with a call to action.
---
Here's a couple of articles if you want to dig in and learn more about blog templates and outlines: